During the years KING OF THE RING has grown to be the one of the worlds largest male amateur boxing tournament and so many athletes, coaches, media/journalists, non-participants has passed through the doors. KING OF THE RING Hall of Fame will salute and honor some of the biggest names in respective category. A jury of 5 who has been around since day 1, 2012 and has voted.
Perhaps next time it´s your turn to be elected to KING OF THE RING Hall of Fame.
SABATINO LEO
Legendary trainer
Mr Sabatino Leo from Hoddesdon Boxing, is the coach that has made most champions at King of the ring so far. Mr Leo has trained hundreds of boxers on all levels, top proffessionals, top amateurs for years. At KING OF THE RING he has been able to win the belt 3 times with two different boxers. 2015 with Jordan Reynolds and 2016 and 2017 with Alex Bishop – Hall of Famer. Apart from that he has also won the title for best team multiple times, held KINGS CAMP and won the prize for Peoples choice award at EUBC. Sabatino Leo is one of the most skillfull coaches in the game and we are honored and proud of being able to elect him to KING OF THE RING – HALL OF FAME!

Memoria:
During King 2014 he told mr Ray Husac that he would come back next year and bring the new King of the Ring, so he did with an amazing team and Jordan Reynolds won the belt. He kept his word as always.
---
GLODI ENESTE
2 – time Champion 2012 and 2013.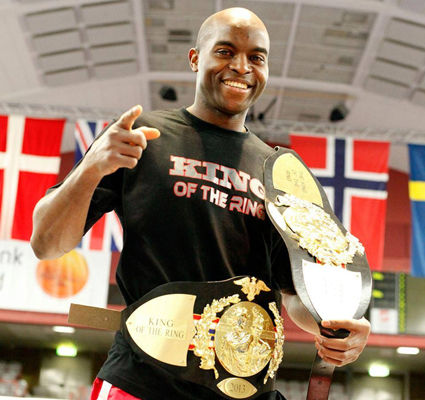 Glodi Eneste from Norway is a strong and very welleducated boxer who know his boxing in every distance. Mr Eneste was early one of the favourites for the jury with his qualities in the ring, at the last day at the tournament the jury was certain, Glodi Eneste was the first KING OF THE RING, there was no one who could beat him. When he came back the year after, there where a lot more boxers and the competition was much strongerbut once again Glodies experience and knowledge won him a second belt. Glodi Eneste will always be remembered as a strong Champion and he was the first to bring home two belts. We salute and honor our 2-time Champion, the KING OF THE RING – Mr GLODI ENESTE!

Memoria:
During his last fight in the tournament 2013he and his oponent fought so hard on the ropes that they fell out of the ring, they had to move back up into it fast, so they did and Glodi went on winning.
---
ALEX BISHOP
2- TIME CHAMPION 2016, 2017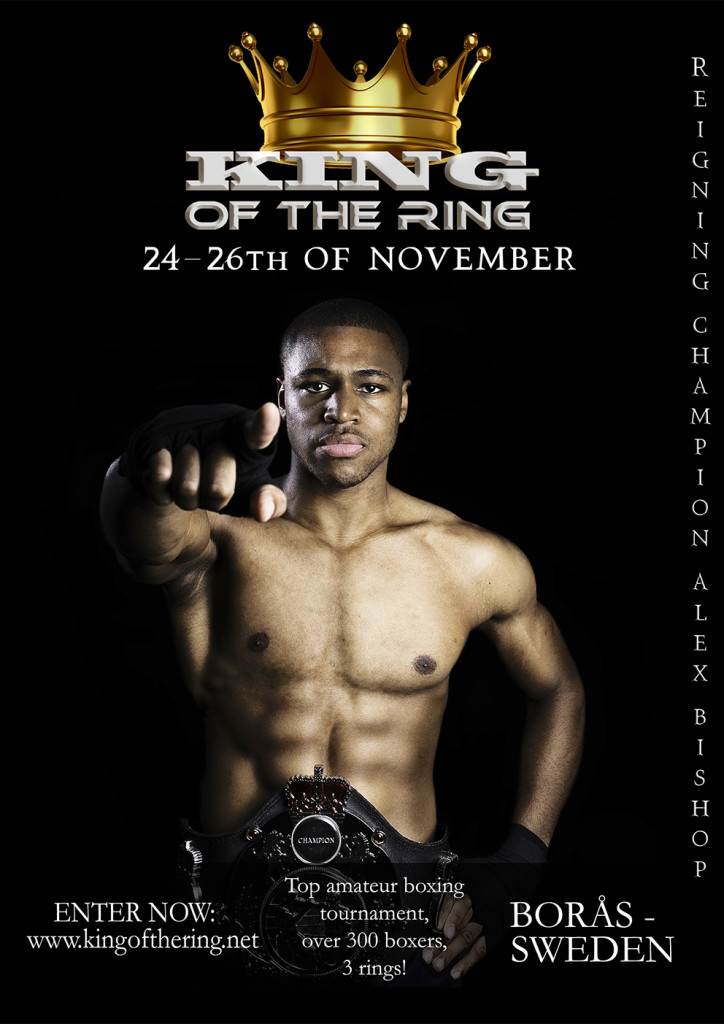 Alex Bishop came with team Hodbox and fought with hall of fame trainer, Sabatino Leo. Mr Bishop performed very well in the ring and did a solide tournament. With good speed, great movement and precise punches he could take on anyone. After three days of boxing Alex Bishop was crowned KING OF THE RING. The year after was different he lost his title but came back during Golden Girl Championship as first contender for the vacant title, his oponent was the skillfull norweigean mr Ruslan Shidokaev but mr Bishop was so determind to take his belt back that nothing could stop him that night. He was the first one to take his belt back in a title fight. We salute and honor our 2-time Champion, Mr Alex Bishop
Memoria:
When it was time for the vacant titlefight Bishop came down the stairs and he looked so determind that everyone knew that he would be very hard to beat that night, and he was. 100% focus – a true Champion!
---
HENNING LILLEJORD
Legendary trainer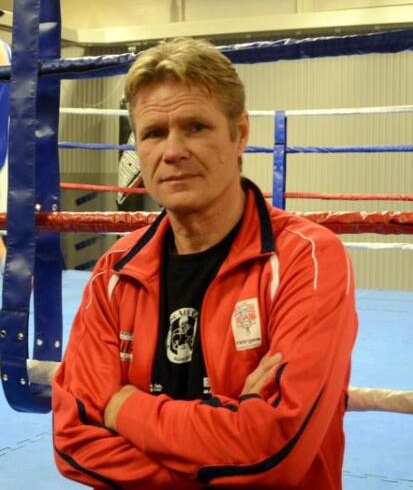 Henning Lillejord from Grimstad boxingclub came to King of the ring 2012 and 2013 with hall of famer, Glodi Eneste who became the first one to be able to do win two titles and belts and obviously with mr Henning Lillejord in the corner was the mastermind behind it. Henning has always been a polite and welleducated trainer, a true gentleman n the noble art of selfdefense. He is the headcoach at Grimstad boxingclub and has always good and welltrained boxers in his team. We are proud to be able to elect mr Henning Lillejord to KING OF THE RING HALL OF FAME.
Memoria:
Mr Lillejord has always made a professional impression and has always been acting like a gentleman at our tournaments, he knows his game and that is of course one of the reason he is a Hall of famer today.
---
ANDERS KIHL
Media marketing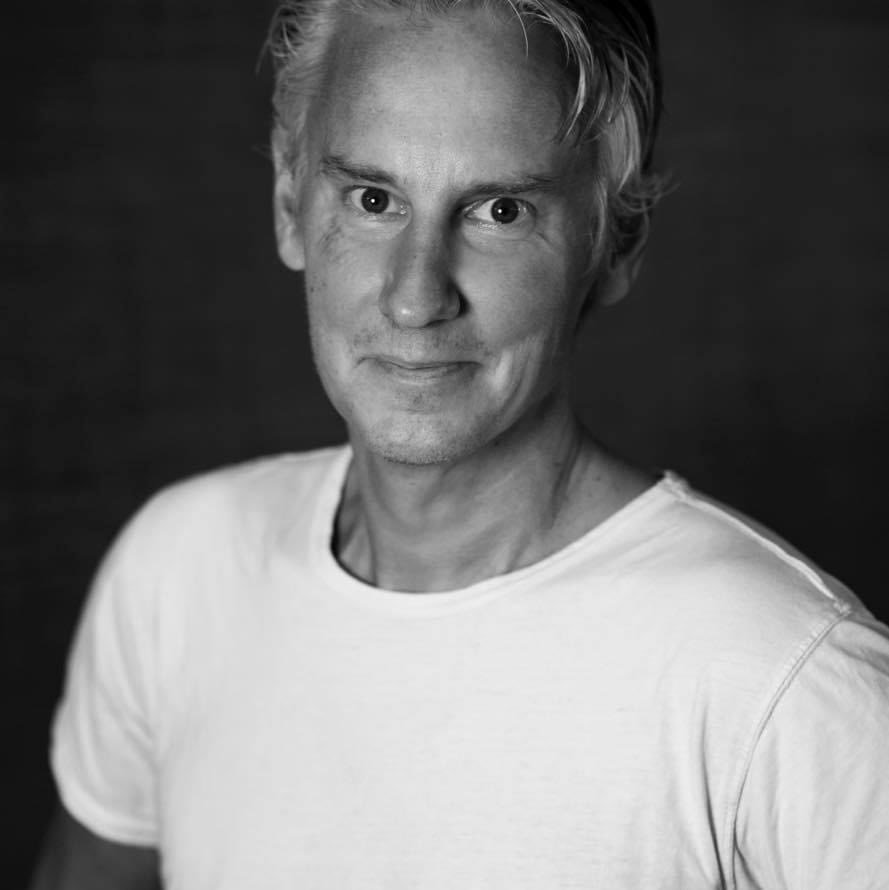 mr anders kihl works for the city of borås and is an expert in digital marketing and social media. He has tought us everything there is to know about this. Mr Kihl has worked with through all tournaments since 2011 and has always been a man to rely on. His ideas and advices has made a great impact on our ways to market King of the Ring and The Golden Girl Championship. We are so proud to announce that he has been elected to King of the Ring Hall of Fame.
We salute and honor mr Anders Kihl as a Hall of Famer in the sport.
Memoria:
Ray Husac, organizer recalls: During our many meetings it soon became known that we shared an interest in the same field, we where both big Star wars fans!