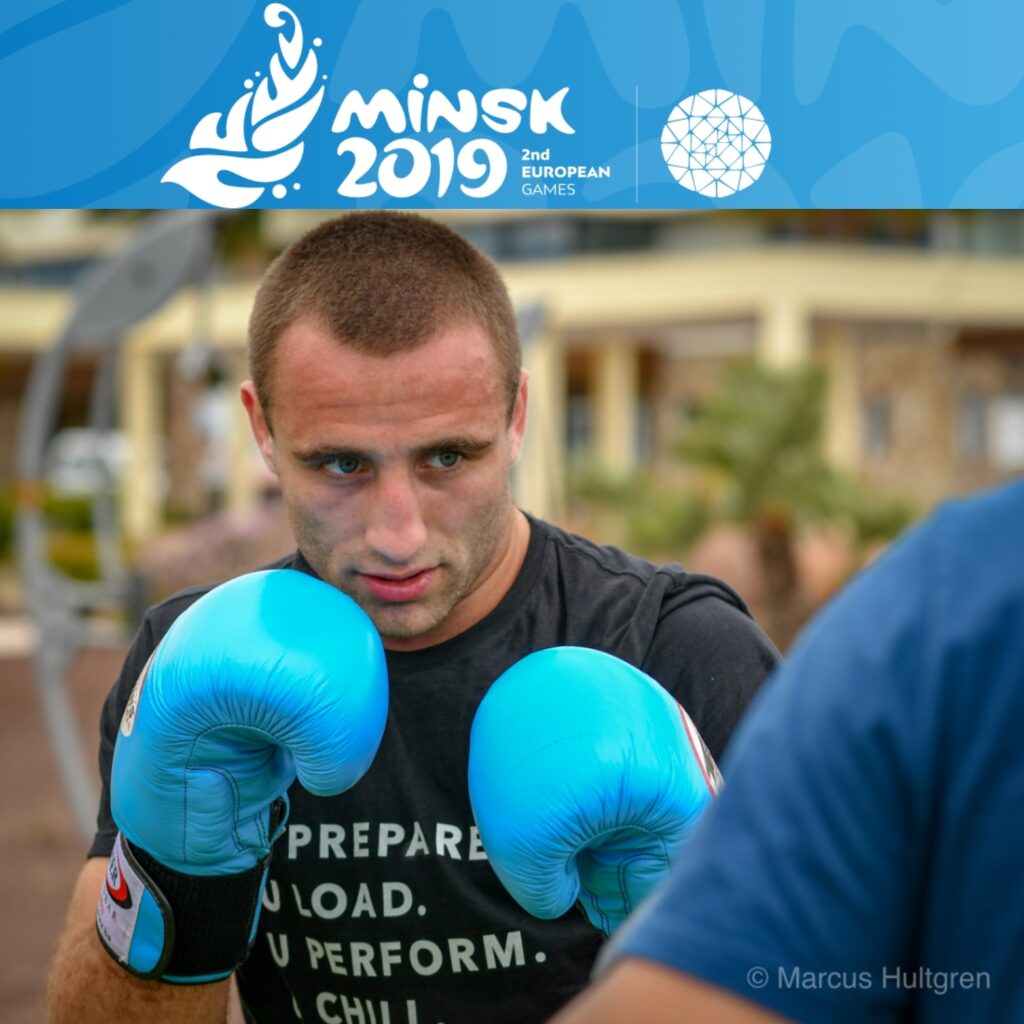 We have not met a more humble person than mr Liridon Nuha. We will soon have KINGS CAMP and this time the Champ will not be able to attend cause of the European Championship, we totally understand that and are sure that he will be successful there. To win the title KING OF THE RING is one of the most difficult things you can win in this sport. KING OF THE RING is europes biggest male tournament and one of the biggest in the World. To become KING OF THE RING is major but Liridon Nuha aka Doni neverfall are still as humble as Always. He is a true peoples champion!
Here follows an interview with the champ:

1.When did you start boxing?
I started boxing in the end of 2011.
2. Why did you start to box?
Martial arts has always been an intreset in my family so it was the natural thing to do.
3. Who was your first trainer?
Amilcar Garcia Lopez and Georg Hällstorp
4. How many fights have you had? How many wins and how many losses?
I've had 38 fights with 30 wins and 8 losses. 60% of my fights comes from national team.
5. Who has been your hardest opponent?
The hardest opponent I've had to face is myself. Even if I have faced worldclass boxers.
6. How much do you train each week?
A normal week is about 24 hours of training per week. When I'm In camp I't can go up to 30-34 hours.
7. How much rest time do you have over a year?
Hard to say but it all depends on the season.
8. How many fights do you have each year?
Since I've been injury-free this year I have fortunately fought 18 times.
9. Do you have any favourite boxers?
Yes I have, one of them is Vasyl Lomachencko, Roy Jones jr and the legend Pernell sweet pe Whitaker.
10. What do you think of professional boxers in the Olympic games?
I don't think It's that good. It should be seperate as It has always been.
11. You are the reigning KING OF THE RING, describe your feelings when you just received the announcement that you won the title?
It was a great feeling. I felt like I achived something pretty awesome. It was a milestone in my life-
12. When you came home with the belt, was there any reactions from friends or media?
Yes there was plenty reactions. All of them was very positive and I felt like I won the title for my people.
13.Do you feel pressure coming back in november to defend it?
No I dont feel any pressur no matter what. Im looking forward to it – and I'm coming for it.
14. How do you rank The KING OF THE RING title?
I rank It very high because of the level of the fighters. So It's a huge honor for me to be able to win it.
15. Do you work beside boxing or are you fulltime boxer?
Not anymore. Now my main focus is boxing and I die for it
16. What are your hobbies?
Don't have much hobbies because the training takes so much of my life. But one thing I love is playing padel and spending time with my family.
17. Your favourite meal?
Pizza and Ice cream.
18. Your favourite actor?
Chris tucker
19. Your favourite movie?
Rush hour and Lone survivor
20. Do you look forward to KING OF THE RING?
Yes I think about It pretty much everyday. And this time, I do it for my sick mother, the 2nd belt gonna be for her.
21. Do you have anything you want to say to your fans as the reigning KING OF THE RING?
I hope everyone that supports me come and cheer me on as I defend my title. And afterwards Im buying everyone a drink! And to the ones that don't like me,- I love you all – Thanks to you, I'm doing so well.
Best regards
Doni Neverfall