The tournament will take place november 20-22, 2020 in Borås, Sweden. The King of the Ring is open for male boxers all classes. Don't hesitate, send your best male boxers to bring home the title!
Entries can be done from July 1st!
Throwback to 2018 "Boxing for dummies" share it with all your boxingfriends!
INVITATION:
INBJUDAN:
https://issuu.com/teamgolden/docs/sammansatt_inbjudan_till_iissuu_201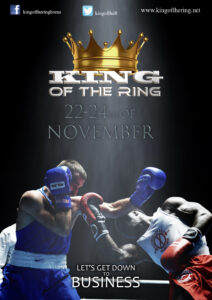 We only have one question: Who´s the Champ?

Enter your boxers here
Visit our official sponsors: